The USA had it's way: The Way.
By the end of the year Germany has
In 2001 Hape Kerkeling walked to Santiago and published a popular book on his experiences.
Being a comedian, it features some comedy.
(All fragments in this blogentry are in German.)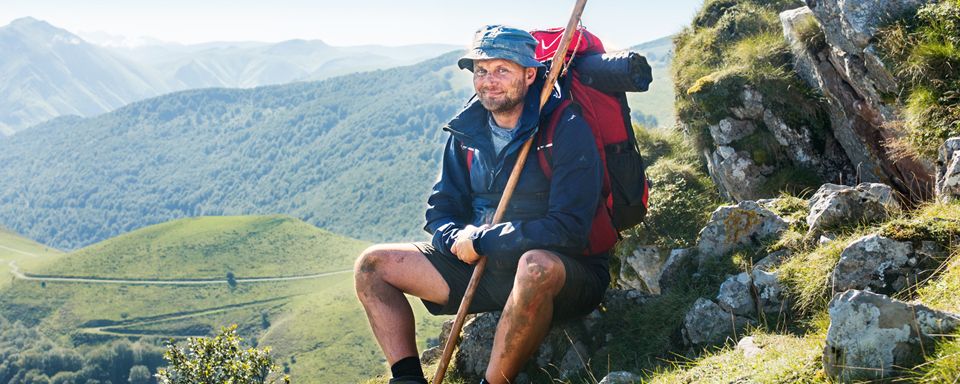 The movie 'Ich bin dann mal weg' is directed by Julia van Heinz, and Devid Striesow plays Hape Kerkeling.
Below is part of the show 'Hape liest vor', where Hape Kerkeling reads his book and entertains his audience. Obviously the show is in German language.
Other parts available through Youtube.
Introduction of Devid Striesow when filming started in 2014.